Westchester County – The Iconic County In NY
Located just a stone's throw away from New York City, Westchester County is a haven for anyone seeking peace and beauty. It is a well-kept area that features a strong community vibe and inhabitants who feel a sense of allegiance that lasts a lifetime.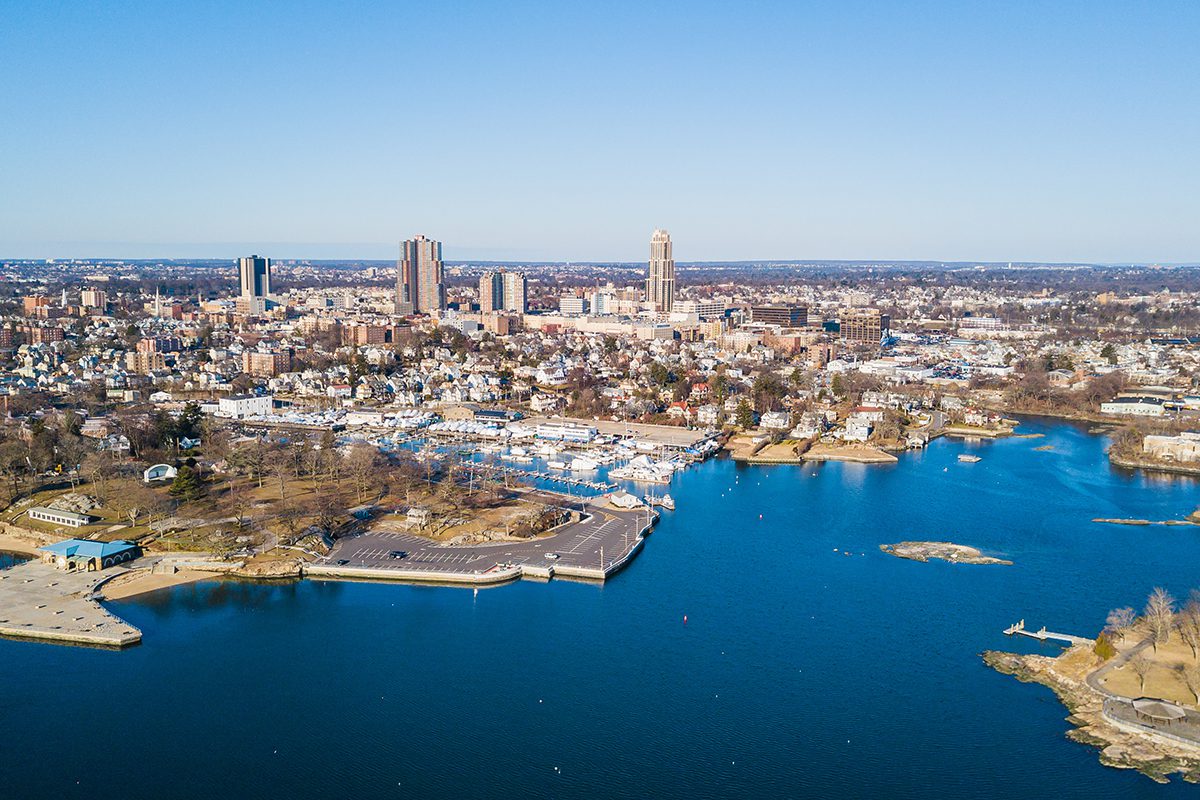 Brief Overview of Westchester County
Located 30 miles north of New York City, Westchester County is surrounded by the Hudson River and Long Island Sound. It is the seventh most populated county in New York and comprises six cities, 19 towns, and 23 villages.
Westchester was named after the city of Chester in England. The area is known for its unique combination of river towns, quaint villages, lively cities, and mesmerizing nature.
Most cities in Westchester County have well-established sub-areas, with most dating back to as early as the late 1600s, like Cooper's Corners in New Rochelle. This area also comprises some of the first planned communities in the country, such as Rochelle Park and Heights, Rochelle's Residence Park, and Sutton Manor.
Every community in Westchester County offers a unique slice of New York suburban charm, offering residents an endless amount of nature to traverse and local restaurants to enjoy. Some of the most prominent communities include:
Larchmont – The neighborhood boasts a stunning shoreline and is considered one of the county's most desirable places to live. The sun-soaked waterfront offer residents ample opportunities to indulge in summer activities like kayaking, sailing, and swimming. The Boston Post Road is lined by boutiques, eateries, and shops, and the Larchmont's Art Festival brings the entire place to life with live music performances every year.
Rye – Located northeast of Larchmont, Rye is another coastal paradise with a welcoming and vibrant nightlife. The coastline is packed with summer activities and is home to Rye's own Art Deco amusement park, Playland. The most expensive homes are located on the waterfront and colonials on large acreage.
Mamaroneck – A vibrant and colorful village, Mamaroneck is perfect for enjoying small-town vibes. The area gives homebuyers a chance to buy spacious houses with vast yard space in styles ranging from Tudor to Victorian and Colonial. There also exists a multitude of condos and split-level homes. Two of the most notable attractions here are the Walters Hot Dog and DeCicco's & Son's, a high-end grocery and catering/events company that operates throughout the county.
When it comes to things to do in the city, there are plenty of options—whether you are looking for family fun, holding a corporate meeting, taking a group tour, or just a short getaway. Westchester County's close proximity to the New York City of Greenwich also makes it a perfect getaway from the hustle and bustle of the city.
Some of the best things to do in Westchester County for every type of visitor include:
Visiting the Rockefeller estates
Exploring the historic colonial homesteads
Hiking the beautiful terrains
Or, exploring the well-preserved farming towns
Education in Westchester County
Westchester County is home to 48 public school districts, 120 private college-preparatory and parochial schools, and 15 colleges and universities. Many public and private high schools constantly find their award-winning names in the best New York State school list. A few schools in Westchester County were named "National Blue Ribbon Schools" by the US Department of Education, including:
Byram Hills High School
Dobbs Ferry High School
Dows Lane Elementary School in Irvington
Heathcote Elementary School in Scarsdale
Briarcliff High School
Pleasantville High School
In 2019 alone, the universities in Westchester County awarded 9,140 degrees.
The largest universities in Westchester County, based on the number of degrees awarded, are Mercy college (2,326), SUNY Westchester Community College (1,676), and SUNY at Purchase College (1,029). As for the most popular majors in Westchester County, General Business Administration & Management, Liberal Arts & Sciences, and Humanistic Studies tops the list.
The Climate in Westchester County
Westchester County residents typically enjoy a humid subtropical climate. The winters tend to be cold, wet, and occasionally snowy. On the other hand, summers are hot inland and cooler towards the coast, with relative dryness during early summer.
Westchester County receives plenty of precipitation, especially in the elevated areas where it reaches more than 50 inches.
The temperatures range between 21-26- and 34-37 F in inland areas, 27-30-, and 38-41 F in coastal regions. This effect happens to be milder in summer. Winds can particularly be heavy on the coast.
Public Transportation in Westchester County
Inhabitants of Westchester County have an average commute time of 34 minutes, which is longer than the US average of 26 minutes. Surprisingly, there also exists a separate workforce who have "super commutes" which exceed 90 minutes.
People often drive to work. Car ownership in Westchester County is around the same as the national average, with an average of two cars per household. Others use public transit to get to work or carpool services.
Bus service is offered in the county by the Bee-Line Bus System, which is owned and operated by the Westchester County Department of Public Works and Transportation. Additionally, the Hudson Link offers express bus routes from city centers and train stations in Tarrytown and White Plains. The MTA Bus Company also runs between Getty Square and Midtown Manhattan.
You can also find a water ferry service here, operated by the NY Waterway between Ossining in Westchester County and Haverstraw in Rockland County.
Westchester County is a great place to live. It offers beautiful scenery, opportunities for recreation, and close proximity to the nation's most populous city. There are plenty of things to do in Westchester County to keep anyone entertained, no matter the season.
For more information about living in Westchester County, contact your local professional real estate agent today.