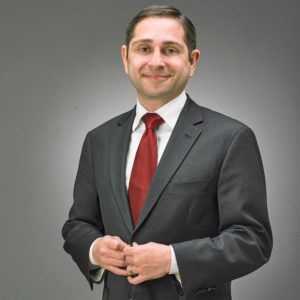 Principal Broker / Licensed Real Estate Broker
Maurice Owen-Michaane is a lifelong New Yorker, with detailed knowledge of the New York City & Westchester real estate community. With years of experience in the industry, as well as a strong background in finance from his days at Goldman Sachs, Maurice works with buyers, sellers, investors, and landlords, combining personalized client-focused services with a positive attitude to consistently deliver tailor made results for his clients.  
The key to Maurice's success is an understanding that every client has different needs and desires, and has a broad range and detailed understanding of all of NYC real estate, Westchester County and the Greater Hudson Valley Community. "At the end of the day, I work with a client one-on-one, treating them as I would want to be treated, and giving them the honesty and friendship that they deserve from. I research all potential properties with those needs in mind, stay up-to-date on market developments, including the financial markets, to ensure that my clients are among the first to view a new listing." With clients in throughout the NY region, Maurice has a deep understanding of many neighborhoods and communities, and is able to guide a client on exactly their real estate goals and needs.
Maurice appreciates that real estate involves more than just economic decisions – buying or selling, as well as renting a home is a big step in life, and must be done the right way. With this in mind, he is committed to opening the right doors to allow his clients to make the decisions that only they can make. Maurice's attention to detail, keen negotiating skills and accessibility are vital components to achieving results. As an insider in the New York real estate market, Maurice's business is completely referral based. "Listening to your client's wishes and managing expectations that result in locating the perfect home, without the need to pressure, is my secret", Maurice says. "It's the philosophy I live and work by and the cornerstone to my business model".
In 2020 Maurice was elected as a Trustee of the Village of Pelham Manor, and was subsequently reelected in 2022.  Maurice also serves on the Executive Committee of the Alumni Council of his alma mater, Hamilton College, as well as the Class of 2003 President, a post in which he has served since 2003. Maurice became an Eagle Scout in 1998, and is a Lifetime Member of the National Eagle Scout Association. Maurice is a member of the Real Estate Board of New York (REBNY), as well as the Hudson Gateway Association of Realtors (HGAR), and the National Association of Realtors.
Maurice graduated from Hamilton College with a B.A. in Government, and from the Zicklin School of Business Honors MBA Program at Baruch College with an M.B.A. in Finance.
Maurice is fluent in English, Spanish, and can speak conversational Hebrew. Having grown up in New York, Maurice and his family call Pelham their home. In his spare time, he enjoys volunteering, traveling, and trying new foods.