Queens – NYC's Largest Borough
Resting on Long Island, Queens is the largest borough in New York City. It is bordered by the borough of Brooklyn to the west and Nassau County to the east. With plenty of entertainment options, access to beaches, a booming job market, and accessible transportation options, you will find no better place to settle down than Queens.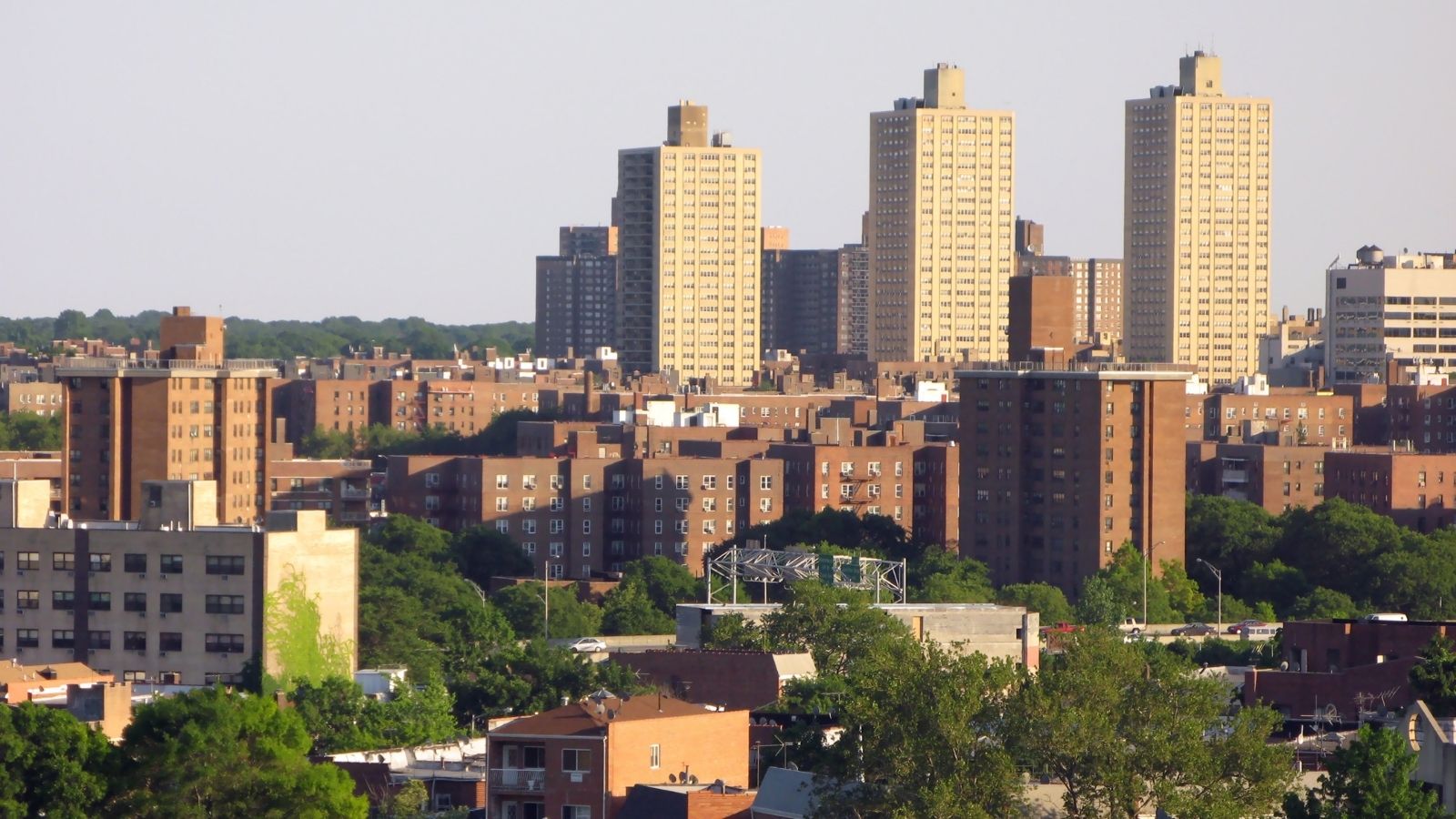 If you prefer to live in a suburban area, Queens will be an excellent option and is home to an incredibly diverse population. 
Primarily residential, Queens is one of the safest boroughs in NYC. Compared to boroughs like Brooklyn and Manhattan, Queens also has a significantly lower cost of living with more affordable housing options, such as single-family homes, condos, rowhouses, etc.
The borough is a patchwork of neighborhoods, each boasting its own unique personality. Astoria, located in northern Queens, offers stunning riverfront views of the city and excellent housing options ranging from luxury condos to waterfront homes. Another ideal neighborhood for families and young professionals is Jamaica, a peaceful area with access to entertainment in Manhattan through the subway.
On the other hand, the vibrant neighborhood of Flushing offers a wide array of things, from karaoke bars to bustling nightlife. Plus, it is home to one of New York City's largest parks. Corona is known for its multicultural heritage, and Jackson Heights comprises Tudor-style homes and rowhomes.
Queens also has a remarkable history in sports. The USTA Billie Jean King National Tennis Center is situated in the Flushing Meadows-Corona Park in Queens, New York City. It is operated by the United States Tennis Association (USTA) and features 22 courts in its vast expanse of 46.5 acres. The three stadiums in this complex are among the largest tennis stadiums in the world.
Furthermore, Shea Stadium is a multi-purpose stadium located in Queens that served as the home park of Major League Baseball's New York Mets from 1964 to 2008.
When it comes to things to do in Queens, here are the top options:
Visit Queens Botanical Gardens
Escape from the hustle and bustle of the city into the Jamaica Bay Wildlife Refuge
Hangout at Chateau le Woof
Explore New York Hall of Science
Soak up the sun on Queens beaches
Queens is home to both private and public schools and numerous colleges and universities. Students can attend highly rated schools like The Windsor School, Maspeth High School, Central Queens Academy Charter School, and Martin Luther School. 
The New York City Department of Education manages all the public schools in the borough. Surprisingly, the nine Specialized High Schools in New York City are also located in Queens.
When it comes to higher education in Queens, the NYC borough has an extensive array of options. Queens College, a highly ranked educational institution in the country, offers various majors and more than 100 clubs and organizations for students to take part in. Similarly, York College provides real-world learning experiences in liberal arts, healthcare, and academic sciences programs.
For faith-based education, there is St. John's University-Queens Campus with 100 undergraduate programs. Queensborough Community College is yet another excellent option to consider.
Queens is located in the southeast corner of New York State and enjoys 200 sunny days per year. It also experiences 46 inches of rain and just over two dozen inches of snow per year. The borough gets some kind of precipitation, around 120 days per year. September, June, and May are the most pleasant months in Queens, whereas January and February are the least comfortable months.
Public Transportation in Queens
Queens features plenty of public transportation options on land and in water. Residents often hop on the MTA New York City Transit buses to commute to work. The MTA is New York City's 24-hour subway system with 472 stations. 
Furthermore, residents can get around the borough on water via the NYC Ferry, particularly to reach destinations like Brooklyn, Manhattan, and the Bronx. And it just costs the same as taking the subway. Those who wish to reach Roosevelt Island or Manhattan can take the Roosevelt Island Tram located on the East River. Additionally, Queens has well-maintained streets and bike-friendly paths, making it easy for cyclists to ride across the borough.
Brooklyn and Manhattan are the two places that first come to mind when people decide to move to New York City. Nevertheless, a lot of people choose to settle in Queens because of its diversity, affordable housing options, old-school charms, and plenty of entertainment options. If you decide to make your way to Queens, start by choosing the right neighborhood for you. With more than 90 different areas to choose from, you wouldn't have difficulty finding one that fits your preferences.